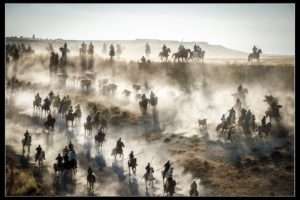 In Cuéllar, bulls have been run for over 800 years. Thus, its Bull Runs are documented as the oldest in Spain.
In 1215, don Geraldo, the bishop of Segovia, held the episcopal synod, prohibiting the clergy from participating in games with bulls.
Since then and up until today, Cuéllar's historical archives have housed a rich, varied documentation on the festival, created over the centuries.