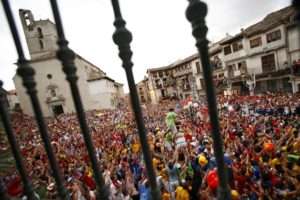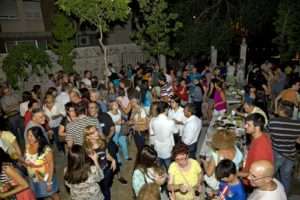 Music sweeps through the squares, streets and spaces in Cuéllar every day of the festival. With good reason, the festival kicks off with «A por ellos,» music that could make even the most reticent want to dance.
DURING THE DAY. The reveille and passacaglia wake us up for the bull run, and at midday, brass bands accompany us for vermouth and other drinks first thing in the afternoon.
At night, orchestras, clubs, macro-clubs, passacaglia and concerts reign until the wee hours of the morning.
Plaza Mayor, Plaza de Los Coches, Plaza de la Huerta Herrera and the Plaza de La Soledad offer free musical shows every night, normally starting at 24:00 horas.